#Mancanegara
Lirik Lagu never mind, let's break up - LANY
Posted 26-08-2021 19:50
» Team Lirikanmu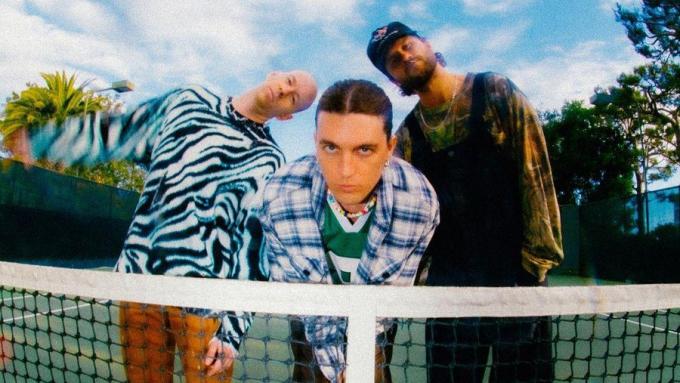 Jakarta, Insertlive - LANY kembali memanjakan telinga para penggemar dengan merilis lagu never mind, let's break up pada 19 Agustus kemarin.
Lagu ini akan masuk ke dalam album terbaru mereka yang rilis pada bulan September mendatang yakni gg bb xx.
Dalam album tersebut, ada beberapa lagu lainnya seperti dancing in the kitchen, up to me, dan dna.
Penasaran dengan liriknya? Berikut Insertlive berikan spesial buat kamu.
[Intro]
Never mind, let's break up
[Verse 1]
We watch the waves crash from my living room
But you got over that after a month or two
Sick of the beach so we flew to New York
And we partied all night but you still say you're bored
[Pre-Chorus]
We both know something's gotta change
'Cause I'm all give and baby, you're all take
[Chorus]
You pick another fight, tryna find another thing wrong with us
I was down to let it slide 'cause you get a little mean when you drink too much
Girl, can you name a time I didn't go and get you everything you want?
Nah, thought about giving you one more chance
Never mind, let's break up
Never mind, let's break up
[Verse 2]
When you're upset I end up on the couch
And I feel like a stranger inside my own house
I stopped working late and I stopped getting high
And I stopped being me 'cause I thought that's what you like
[Chorus]
Pick another fight tryna find another thing wrong with us
I was down to let it slide 'cause you get a little mean when you drink too much
Girl, can you name a time I didn't go and get you everything you want?
Nah, thought about giving you one more chance
Never mind, let's break up
Never mind, let's break up
Never mind, let's break up
[Post-Chorus]
(Thank you for the ride, this is the end of our road)
Never mind, let's break up
(Muchas gracias señorita, adiós)
[Chorus]
Pick another fight tryna find another thing wrong with us
Down to let it slide 'cause you get a little mean when you drink too much
Girl, can you name a time I didn't go and get you everything you want?
Nah, thought about giving you one more chance
Never mind, let's break up
[Post-Chorus]
(Thank you for the ride, this is the end of our road)
Never mind, let's break up
(Muchas gracias señorita, adiós)
Never mind, let's break up
(Thank you for the ride, this is the end of our road)
Never mind, let's break up
(Muchas gracias señorita, adiós)
Never mind, let's break up